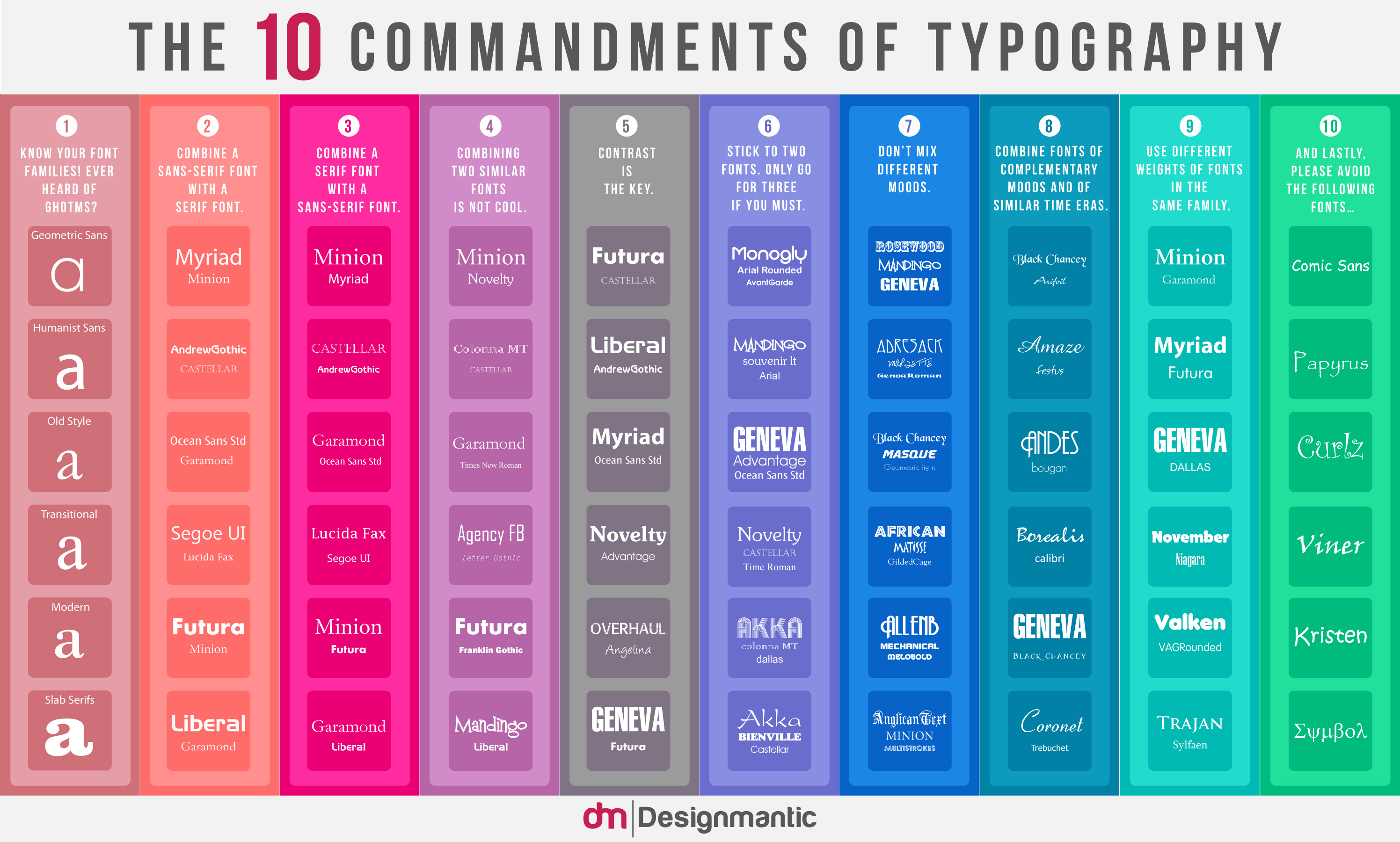 Courtesy of: Designmantic.com
Evan Brown over at Designmantic produced a beautiful series of infographics outlining common design principles. This infographic on typography illustrates all the need-to-knows regarding best practices.
I am very happy to have stumbled upon these visual masterpieces that have left me thinking…exactly, thank you, and "I could not have illustrated any better myself." We will continue to share Evan's amazing infographics. They are truly stunning, inspiring, thoughtful and most of all, informative!